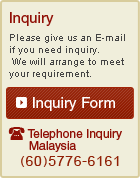 Our BBQ Charcoal is environmental friendly as they are coming from Mangrove cultivations which is strictly chopped and re-planted under Malaysia forestry's control.


It is 30years cycle and it is one of the most successful re-planting system in the world.




This is our patented fire starter which is made of natural based material.
It will surely let charcoal catch fire in 7 minutes.

Oversea Contacts Are Welcome!