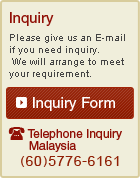 We have variety of sizes of crushed Charcoal For Agricultural Usage.
As charcoal consists of numerous numbers of micro cell rooms, they can function as an APPARTMENT of effective micro-organisms for the roots of plants.
It can also control the moisture of the surrounding soil and keep plants' good health.
It will be more effective when used with MOKUSAKU (wood vinegar) for activation of Micro-organisms.

Oversea Contacts Are Welcome!