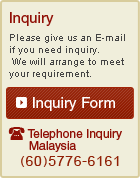 70% of human body consists of water and PH has to be maintained at 7.4.
It is necessary to drink alkaline water to prevent your own PH goes to acidity.
Our charcoal does not only provide alkaline water but also provides minerals such as Calcium, Magnesium and they are all natural.

Oversea Contacts Are Welcome!